Student & PME Teachers
Student & PME Teachers
If you are a student (including PME student) training to be a post-primary school teacher, at one of the colleges (see Common Bond) you are eligible to become a member of Teachers' Union of Ireland Credit Union.
TUI Credit Union are delighted to announce an extension to our partnership with Hibernia College. On a trial period we are accepting membership from students who are undertaking the Masters/Postgraduate Diploma in Inclusive and Special Education.
Join Using Your Phone
We've created an intelligent and secure method for you to become a member directly through your mobile phone. All you have to do is download our Mobile App to take full advantage of joining as you go.
Common Bond
If you are a student undertaking the PME in Post Primary Education at one of the following colleges you are eligible to become a member of the Teachers' Union of Ireland Credit Union:
Hibernia College

Dublin City University

Maynooth University

Trinity College Dublin

MIC (St Patrick's College, Thurles)

St Angela's College

NUI Galway

UCD

UCC

National College of Art & Design
PME IN POST-PRIMARY EDUCATION
MASTERS/ POSTGRADUATE DIPLOMA IN INCLUSIVE AND SPECIAL EDUCATION (Hibernia College)
Membership Benefits
Secure savings accounts

Flexible, competitive interest rates on student loans

Online banking

Free Life Protection on savings and loans *Terms and conditions apply

Monthly Members Draw. Total prize fund of €115,000

Fee free full-service current account (coming summer'22)

Education Bursary Programme

99% Loan approval rate 2022
Quick Online Access
Once your membership has been approved, we'll text you a temporary pin so you can have immediate access to your online account. You won't have to worry about anything, we will do the rest.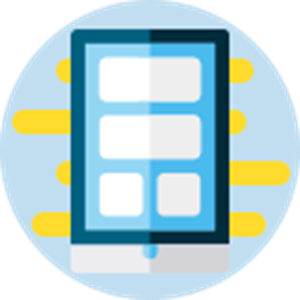 In order to start your Online Membership journey, you will need to download our Mobile App. Download today and reap the benefits of becoming a member.
Download Our Mobile App
Make sure you have valid ID ready
Complete the form
Verify your Identity
Upload required documentation
Sit back and wait for us to review and approve your membership