11 July 2022
Current Account Launch
Current Account Launch
We were delighted to officially launch our current account product on 4th July.
Members of the board along with staff were joined by the General Secretary of TUI Michael Gillespie, President of TUI Liz Farrell, and Fiona Lee Assistant General Secretary of IFUT to mark the special occasion.
Speaking at the event Frank McGinn Chairperson of TUI credit union commented "Today is a very auspicious occasion for us as a credit union as it marks the fulfilment of one of our key strategic objectives. For over 10 years it has been a top item in our strategic plan".
The launch of the new current account is opportune given the impending withdrawal from the market by Ulster Bank and KBC together with recent branch closures by the remaining financial institutions.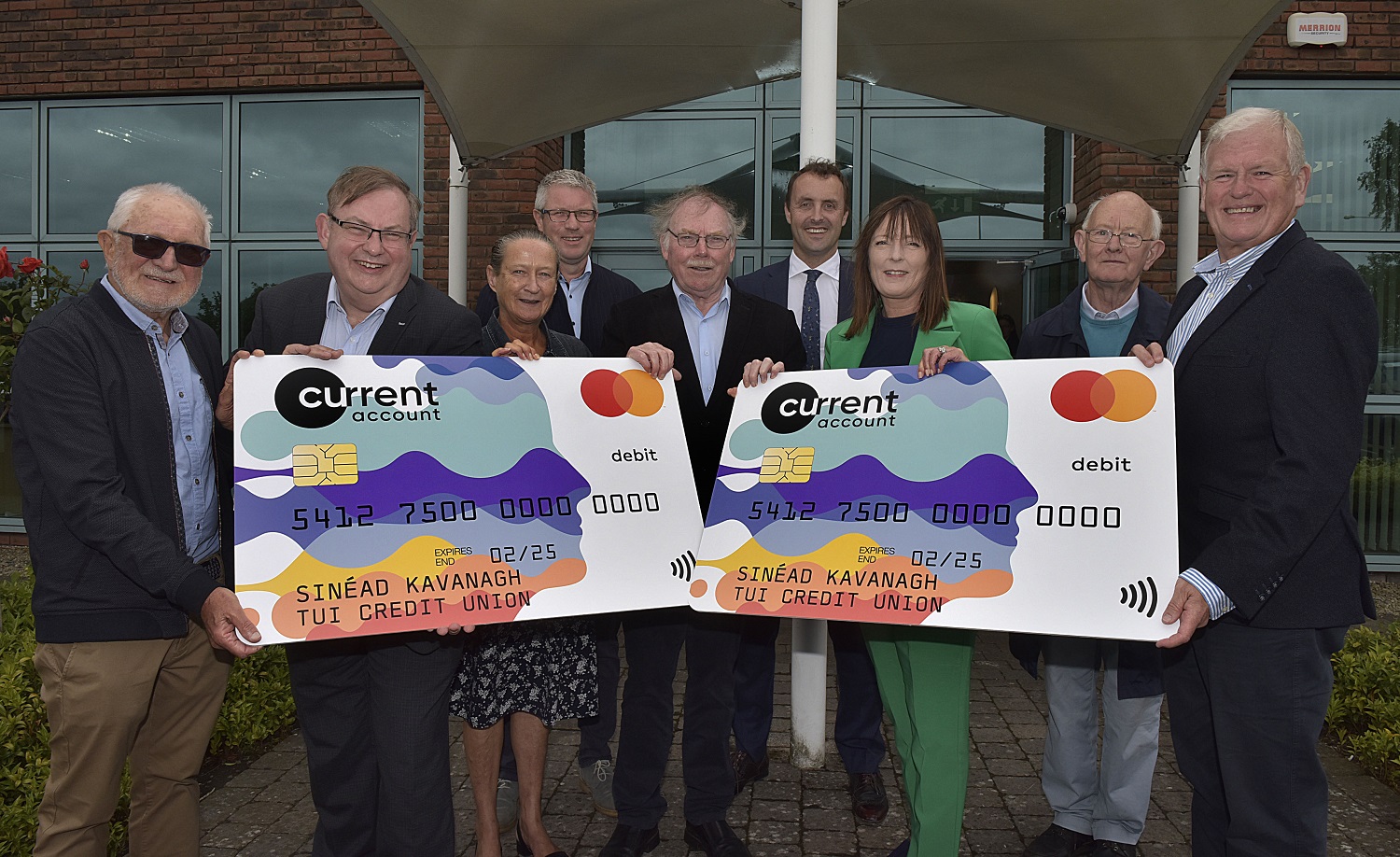 Current Account benefits
Same Friendly Service

Easy to Sign Up

Globally Accepted Debit Mastercard

Apple Pay, Google Pay, Fitbit Pay

Transparent, Low Fees

Existing/new members 12yrs or older are eligible to apply

Available on joint accounts

Option to provide fee concessions to students

24/7 call centre support for lost/stolen cards
Exlusive Offer
Open a Current Account with TUI Credit union before 30th Spetember 2022 to avail of zero maintenance charges for 12 months*.
New exclusive offer for Current Accounts opened before 30th September 2022!
Current Account
Everything you need in a current account from your trusted credit union. For a more sensible approach to your finances this Current Account is local, trustworthy and no matter where you are in the world Comhar Linn is always with you.
Back to News