30 November 2022
Highlights of our Financial Year 2022
Financial Review 2022
I am delighted to report that the credit union performed exceptionally strong for the financial year 2021/2022. The year-end results are the best on record and a special thank you goes to our members for their continued support. Without our member loyalty these results are not possible.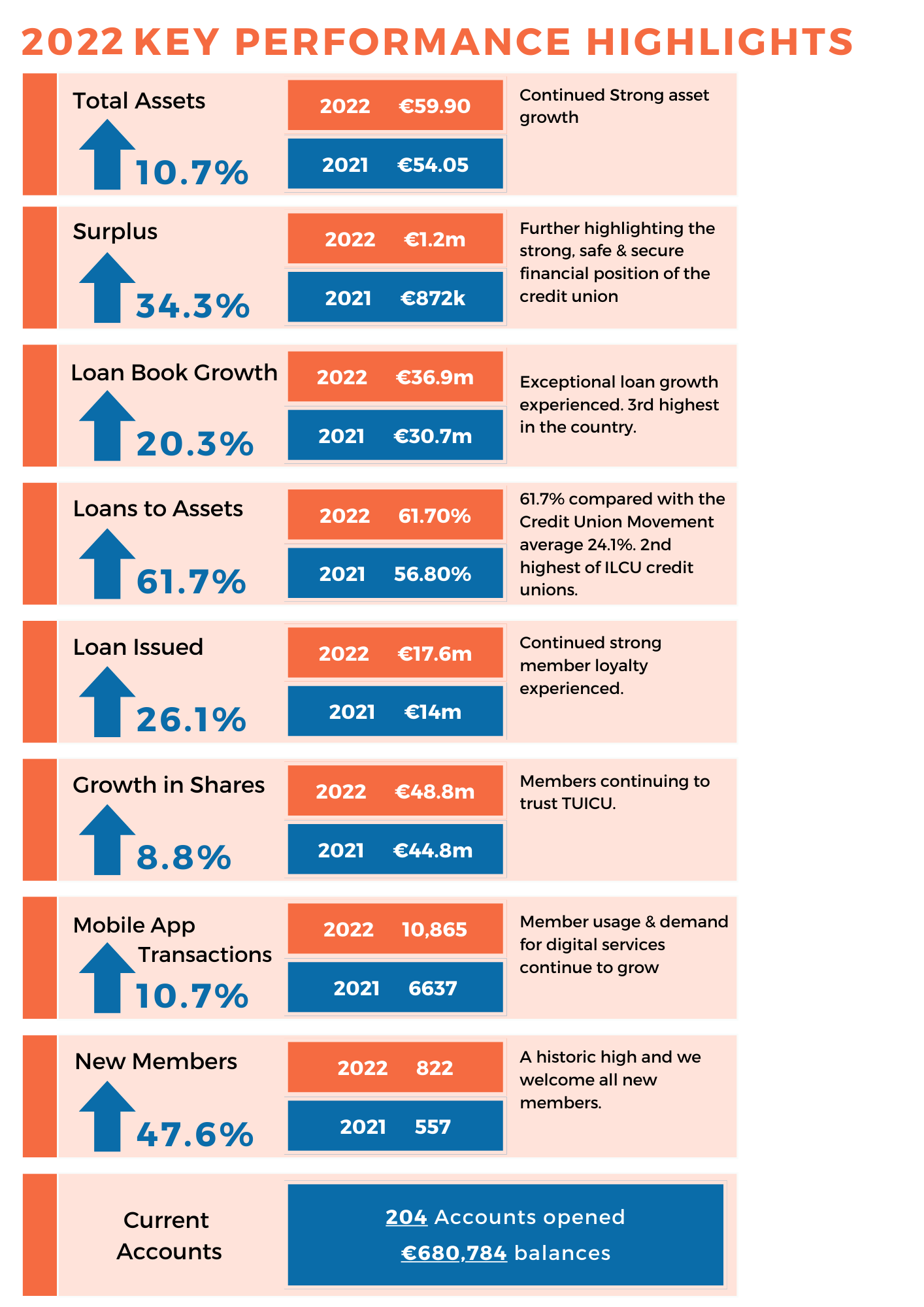 THe credit union is proposing the following dividend and interest rebate at its AGM on 14th December 2022
Proposed Dividend 0.175%
Proposed Interest Rebate 5.00%
Please download a copy of our Annual Report 2022 below for more information.
Yours sincerely,
Paul Roche
CEO
Back to News