10 May 2023
Credit Unions ranked as Number 1 in 2023 RepTrak® study
Credit unions have been ranked as number 1 among the top one hundred most highly regarded organisations in Ireland, in the Ireland RepTrak® 2023 annual study.

The results of the survey have been covered across a number of media outlets this morning including RTE and the Irish Times.
 
The Ireland RepTrak® 2023 annual study is based on a survey of more than 5,500 members of the public which gathered data on the levels of trust, respect, admiration and esteem they have for organisations in Ireland.
 
In achieving the top spot in the 2023 study, credit unions took the top spot overall as the most reputable organisation in Ireland with an excellent Reputation Pulse score of 82.8. With over 3.6 million members, credit unions were credited as being a cornerstone of local communities. The public acknowledged the trust that members place in their local credit union and their friendly people focused approach.

An Post placed in second place in the survey with a score of 80.8 with Bord Bia in third place with a score of 80.6.
 
Speaking at the launch of the report David Malone, CEO of the Irish League of Credit Unions said, "The results of the 2023 RepTrak study are a significant achievement for the credit union sector, and once again a recognition of the role that we play in communities across Ireland. We are delighted with the results, which positions us as a leader among some of the most prominent organisations and household names in Ireland.
 
"The RepTrak survey emphasises attributes such as trust and respect, which are core to the ethos of credit unions which are locally owned, and, or managed. With over 3,000 Credit Union employees and 2,300 volunteers, we are proud to be at the heart of communities nationwide working towards a more inclusive society, where no one is left behind.
 
"As we look to the future and the development of our offering to communities, this achievement is an important barometer of the sectors success to date and future opportunity for credit unions and those that we serve across Ireland."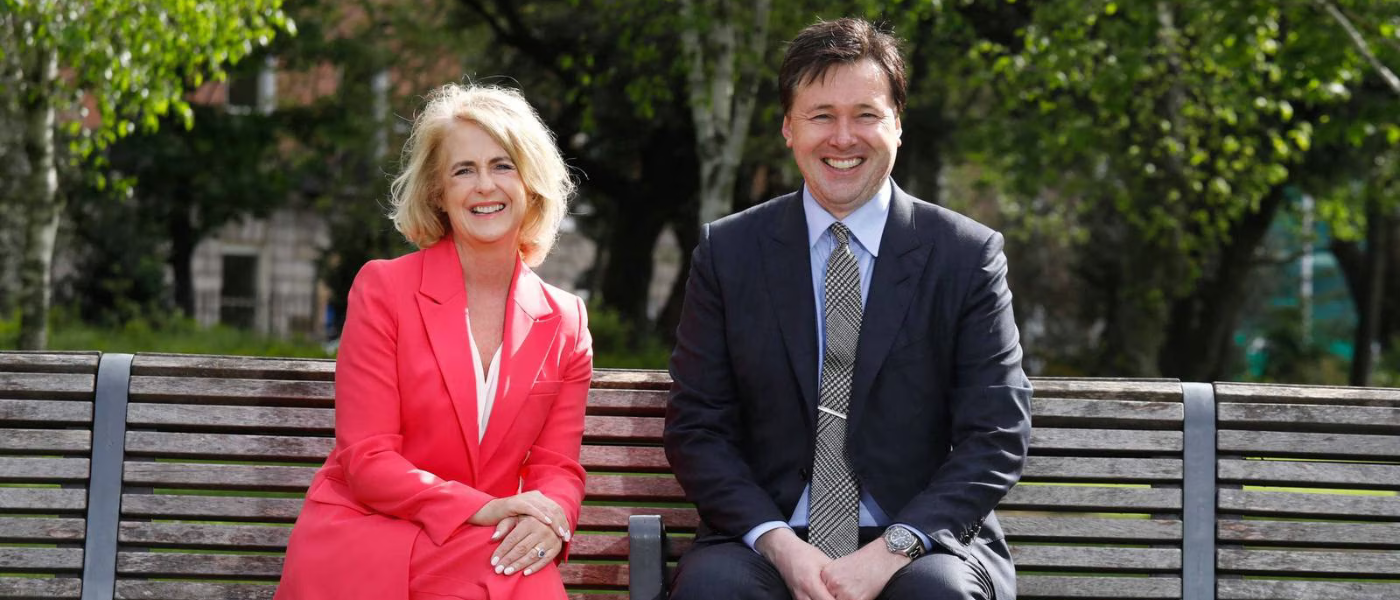 Chief executive of The Reputations Agency Niamh Boyle with chief executive of the Irish League of Credit Unions David Malone. Photograph Leon Farrell/Photocall Ireland
Back to News